Get help without having to leave your home
Online therapy by video call directly to your home or office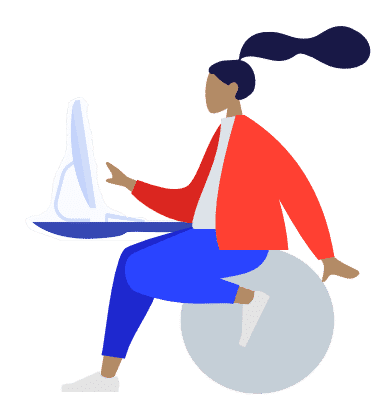 What's online therapy like?
Online therapy works
People have been having therapy online for decades and there are many reasons why seeing a therapist remotely can work for you.
I work largely conversationally regardless of where you are which lends itself well to a video call.
Who this is for:
If you have difficulty traveling to a therapist for whatever reason a great alternative can be to work online. 
Clients usually report that after the first few minutes they forget that they are talking through a screen.
Who doesn't this work for:
COVID19 UPDATE – Just about everything can be successfully worked with over video call, I may have to alter what I would do slightly (my work not yours) to account for us not being in the same room. 
If you need help then reach out and we will find a way.
There are certain types of of trauma that I find are better worked with on person.
It is difficult use certain eye movement techniques over video call.
If your internet connection is patchy or really slow this may not be for you.
"
I instantly connected to Ben. Having been through the process I know I had nothing to worry about.
Seeing Ben has had such a wonderful impact on my life – how happy I am on a day to day basis and the perspective I have when dealing with things that happen in life.
Ben created a safe space for me to understand my thoughts and feelings. He helped me to recognise the patterns and thought processes that were having a negative impact and make sense of it all.
MH, Events – Confidence
If you don't find the answer to your question here then please feel free to send me a message or scroll down and bit further to book in a consultation to explore the work further.
What kind of equipment do I need?
This work is best done on a computer with webcam or tablet and a stable internet connection. 
Do I need special software?
I do most online calls via Zoom which you can access through a web browser or app.
Is it private?
Our calls benefit from end to end encryption. I work from my private therapy room and it's important to find a space where you can talk freely without being worried about being overheard. 
Can I use my phone?
You can, but it's not recommended.  If you need to them make sure you can prop it up somewhere.
Can you use Skype, Facetime, Google Hangouts etc...?
I can but I've found Zoom to be the most stable.
Will you say yes to the adventure?
When many people experience mental distress they understandably try to get away from it. They hide or they hide it in an attempt to avoid discomfort and hope that this will solve their problems. 
The truth is the complete opposite. 
It is by exploring our discomfort that we find freedom from it. Whilst not easy, the journey of exploration doesn't always feel bad. Just imagine every step, a step closer to freedom.