Cognitive Hypnotherapy in North & East London
"bad memories seem to have been erased, I feel confidence has replaced uncertainty, there's nothing there except ease and light. Where there once was continual discomfort, now I'm calm, comfortable and feeling generally good"
AM – TV & Film Production
Ben Willens  MNCH(Reg), HPD, NLP
Cognitive Hypnotherapist
Help in making changes to your life
Most of the work that I do with people involves in some way helping and supporting them to make some kind of change in their life. Whether it's helping them to free themselves from fear, live with less anxiety or have more confidence in certain situations the common theme is change.
As we are all individuals no two people will follow the same pattern in the way that they think and behave, even if they give their problems the same label. To honour this, my approach is never the same and always truly tailored to the individual and the way that they experience their life.
Labels are for jars not people.
Support when you need some help
Everybody has times when they need a little help and support to work through challenges in their life. Perhaps you are going through a change at work or home, or maybe you just feel as though you could be getting more out of life.
I can help you develop strategies to take the necessary steps to not only cope with what you are going through but thrive. Together we can create a plan to help you to achieve the life that you want and support you in any changes that you'd like to make.
I provide a confidential and supportive environment to discuss your issues, whether it's your relationship, your work or another challenge I provide a safe and non-judgemental space to listen and talk.
Bespoke Hypnotherapy Track
Working with me includes bespoke hypnotherapy tracks to listen to at home, they help my clients to continue the change in between our sessions and are a powerful addition to the work the we do in the room.
What I Can Help You With?
Cognitive hypnotherapy is a very flexible approach that can be applied in a huge number of ways. If you'd like to find our more then please get in touch, these are a few of the most commons applications:
Anxiety
Stress Management
Depression
Fears and Phobias
Confidence
Self-Esteem
Weight Issues
Addictions
Post Natal Issues
Insomnia
Eating Disorders
Motivation
Relationships
Panic attacks
Public Speaking
Life Coaching
Business Coaching
Creative Blocks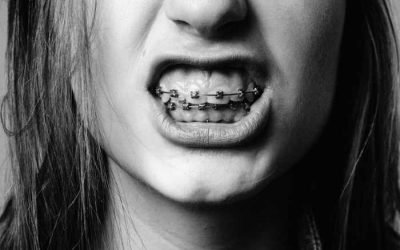 On the things people say...it's rarely about you... A lot of the stuff people say they only say because a lot of people like to have something to say. Some of the stuff some people like to say they only say because some people like to have a lot to say. A lot...
read more
What is Cognitive Hypnotherapy?
Cognitive Hypnotherapy is a modern approach to a powerful means of helping people. It takes recent understanding of how the brain works from Behavioural Psychology and Neuroscience with Traditional Hypnotherapy, Gestalt, Neuro-Linguistic Programming and other practical techniques, weaving them into an approach that can achieve amazing results in a short space of time.
Cognitive Hypnotherapy can help with a wide range of issues – from things you might expect, such as smoking, weight loss, anxiety and phobias – to things you might not, such as confidence and relationship issues, eating disorders, addictions and depression.  The flexibility of this approach means that most people can be helped.
Evidence Based
A pilot study was published in the Mental Health Review Journal in 2015. It recorded that, using 118 cases measuring the effectiveness of Cognitive Hypnotherapy for the treatment of depression and anxiety, 71% considered themselves recovered after an average of 4 sessions. This compared to an average of 42% for other approaches using the same measures (like CBT). To our knowledge, this is the only hypnotherapy approach to have been validated in this way.
You can find more information on the study at www.evidence.nhs.uk
The realisation that a huge amount of my behaviour was being governed by my unconscious mind was like a bolt of lightning to me. My eagerness to share these changes in the way I experienced reality undoubtably led to much annoying of friends, family and people at parties until it eventually permeated everything I did…
Through a career in fashion, advertising, the arts and entertainment I was privileged to be able to travel the world, working with A-list stars and some of the world's most acclaimed photographers and directors. I was living a life that many people would describe as successful, however each success was always accompanied by a feeling that something wasn't right. I often felt like an impostor and used to self medicate with alcohol and drugs. When one night my mind came back online to find myself in a hospital bed with a serious head wound and no memory of how I got there, I knew that something had to change.
I was lucky to have been able to find people who helped me to see that there were things happening in my mind that I was not aware of and that there was a depth of experience that could be had that previously I had not thought possible.
I later found that whether I was working in education with students with learning disabilities/behavioural problems, coaching actors to achieving their best performance as a director and teacher or working with my employees and negotiating deals as an entrepreneur the common thread to my work was I enjoyed helping myself and others to live up to their full potential, often in high pressure environments.
This led me to discovering cognitive hypnotherapy and the world renowned Quest Institute where I trained with the founder of cognitive hypnotherapy Trevor Silvester.
My approach to working with clients draws from a theory of mind developed throughout a varied and eventful life.
I am interested in helping people to become happier in their day to day lives, more able to fulfil their true potential and get the most out of life.
I believe that lasting change is possible and can be achieved rapidly.
If any of my story connects with you then please feel free to get in touch.
The process of working with me always starts with a conversation, whether this is in person, on the phone or Skype. During this completely confidential conversation we will discuss how we can work together and clarify exactly how you want to change your life.
There is no charge for the initial conversation.
If we decide to work together we will talk about a rough schedule, people often get what they need from me in 3-6 sessions, although people have achieved the change they wanted in as little as 1 or 2 sessions and sometimes I work with people for longer.
The consultation takes around 45 minutes.
Sessions last up to 2 hours and cost £125.
Due to the nature of the work I usually see people every 2-3 weeks rather than weekly but it is all individual.
I work out of comfortable and private rooms in Palmers Green and Haggerston and with clients who are unable to travel to London via Skype.
I have a limited number of lower cost sessions available for people on lower incomes.